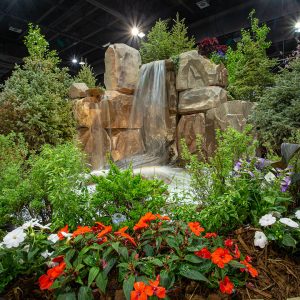 ATHOS ROCKWORKS
Athos Rockworks is a custom faux rock crafter located in Colorado. Our team has over 10 years of experience creating unique hand-carved faux rocks for contractors and clients alike. We are one of the only companies in Colorado that specialize in custom faux rock creation, and you can be sure your project will turn out exactly how you envision it. Our artificial rocks are crafted with quality, creativity, and durability in mind to ensure they look beautiful and last for years.
PRODUCTS
WHY FAUX ROCKS?
Faux rock, or artificial rock, is popular for landscaping applications because they are light and can be customized to suit almost any need. They can be used indoors, outdoors, and can be carved to fit in any space to hide pipes and other less attractive elements of a water feature.
Our faux rock designs have been utilized in waterfalls, ponds, commercial atrium displays, residential community water features, and many other landscape projects around Colorado.
We are one of the only companies in Colorado who create custom faux rock, and our creations have been used in beautiful waterfalls, fountains, bubbling water features, planters, ponds and other landscape/construction projects across the state.